The Sound Sanctum was invited to BBC – 3 Counties Radio as a guest on the Nick Coffer show on Friday 16th August, 2019 ahead of my Fundraiser Sound Baths Event to be held at the Chilterns MS Centre on Saturday 7th September, 2019. (see Events, Chilterns MS Centre Sound Baths)
https://www.bbc.co.uk/sounds/play/p07j415d
(You can access the interview, on link above, at 2.36-2.50 available until the 12th September on BBC iplayer)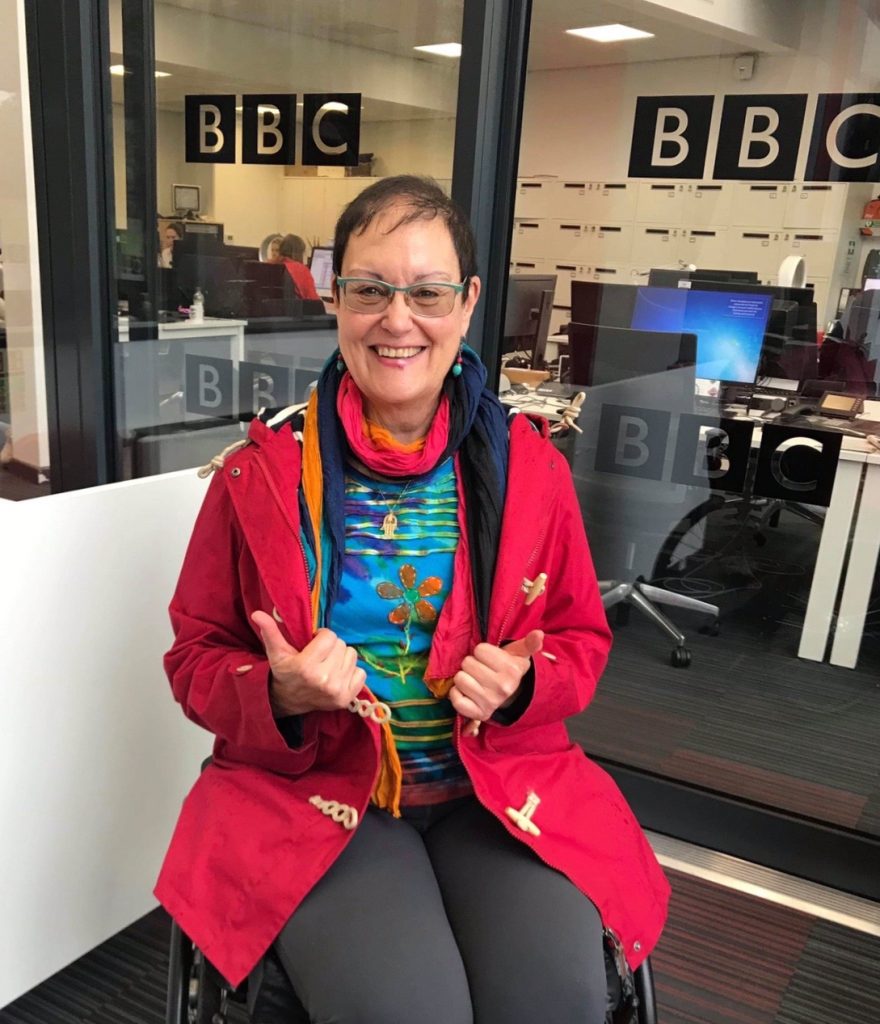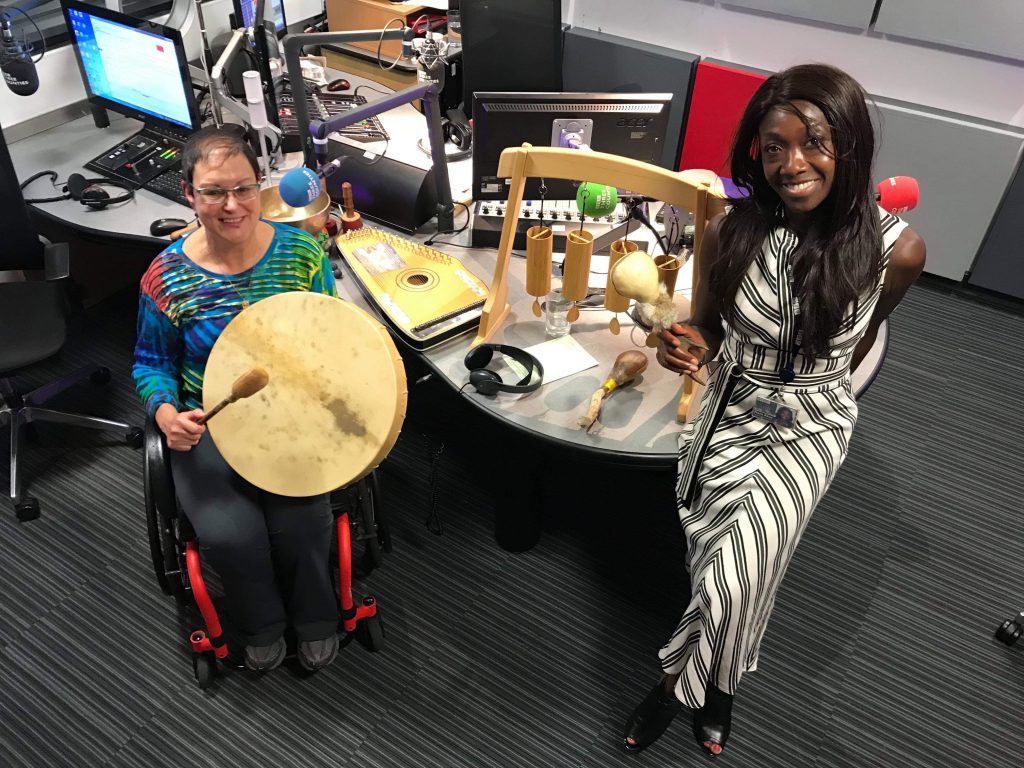 I had some wonderful help from my friend and Yoga teacher Tara Hawes, who helped me pack up a selection of instruments to transport to The BBC Studio in Dunstable. What a blessing because otherwise getting from the car inside and then setting up quickly and efficiently would have been a nightmare.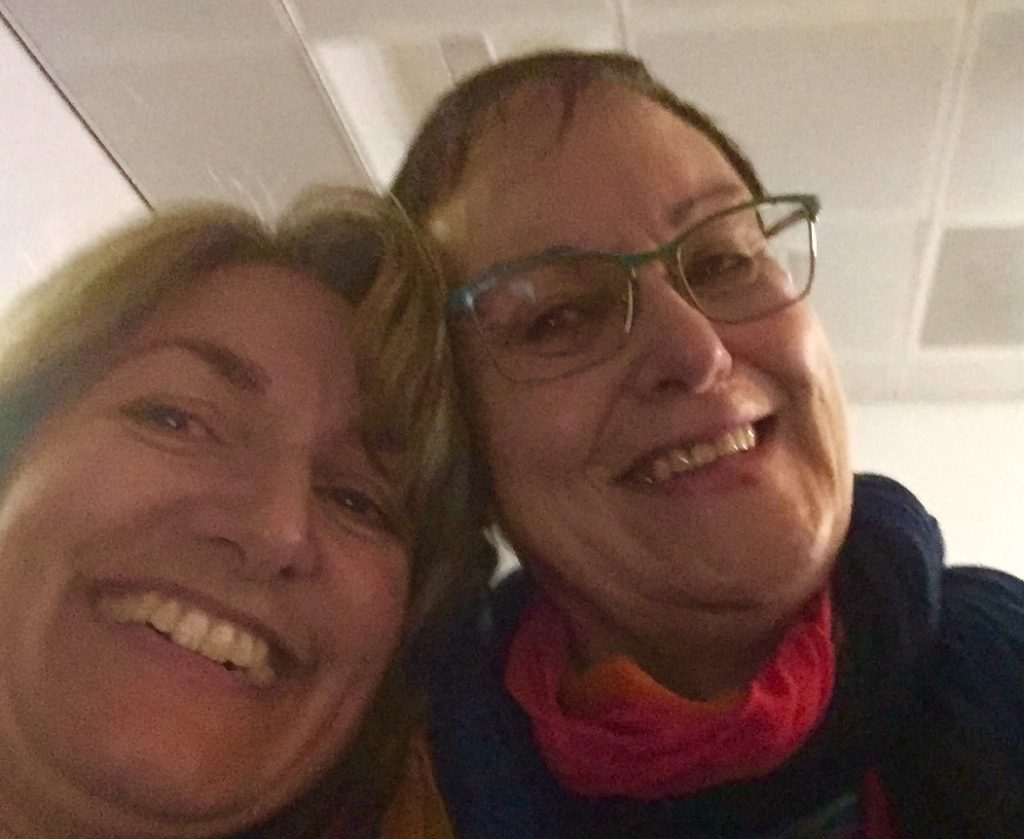 I took more instruments than you could shake a stick at, but there would be an intuitive decision made on which ones we'd set up inside the recording studio itself. when the previous guest finished we only had the time it takes for one song to be aired in order to set up! Shamanic Reindeer Healing Drum, Koshi Chimes, Earth, Water, Air and Fire all on their stand, Wa Wa Tube, Angelic Harp, and the pre-recorded sound track of my 92 cm Futuristic Yin Yang Art Gong Chava Asha Ashar or Asha for short!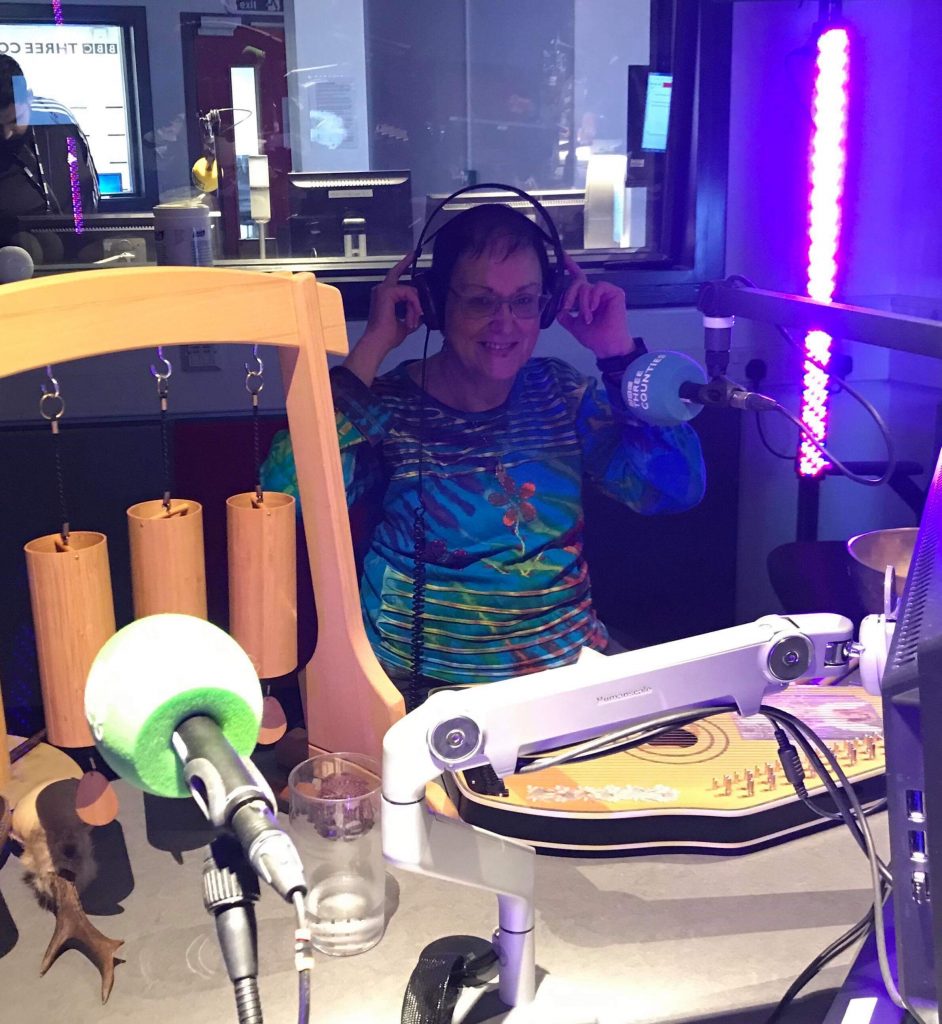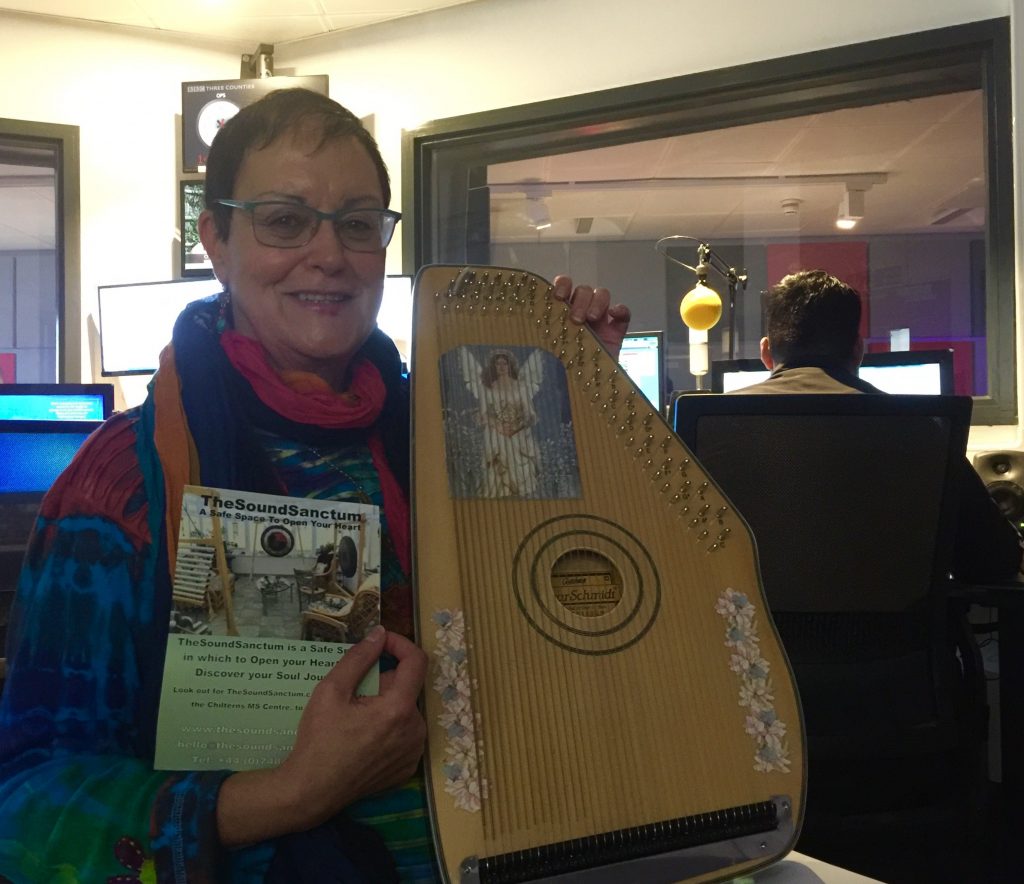 I was able to bring the sounds live over the airwaves so the public has an awareness of what might be played during a Sound Bath and the Gong sounded magnificent too.
The interview lasted around 14 minutes from 2.36-2.50pm. I was the last guest on the show that runs between 12 noon to 3pm. I was asked to demonstrate the instruments laid out in front and beside me which was a really weird but exciting feeling when listening to myself on the headphones provided.
I was able to advertise my Fundraiser at the Chilterns MS Centre in Wendover on 7th September, where every penny is going. Best of all I could emphasise how inclusive the event is for all and encourage the Public to take part, mention the times of the Sound Baths, how to book tickets and give shout out for all the wonderful help from The Members Forum in taking over so many Volunteer roles that day.
I am forever grateful for every synchronicity and experience on my Soul's Path and the wonderful people I meet along the way. I am excited to share the Vibrational Sound experience that has brought me here.
TheSoundSanctum
Huge gratitude to: Toby Friedner, Tara Hawes, Caroline, Usman & Nana without whom none of this would have been possible.
The Sound Sanctum Guest at The BBC on – 3 Counties Radio