Finally, yesterday I drove to Norfolk to see Michal Milas of art gongs.com , as promised months ago, to take him up on his offer to alter the bases of two of my Tall Gong Stands so that ASHA could Stand Firm & Look His Best! Michal unloaded my car and took the stands inside his workshop to explain exactly how he could widen the base of each leg by attaching a 70 cm long piece Base into which he would slot the existing legs which would be cut a little shorter so that the overall height of my stands remained the same. Then he sent me off to explore and return when they would be ready for pick up later that day. He did the trick! Marvellous!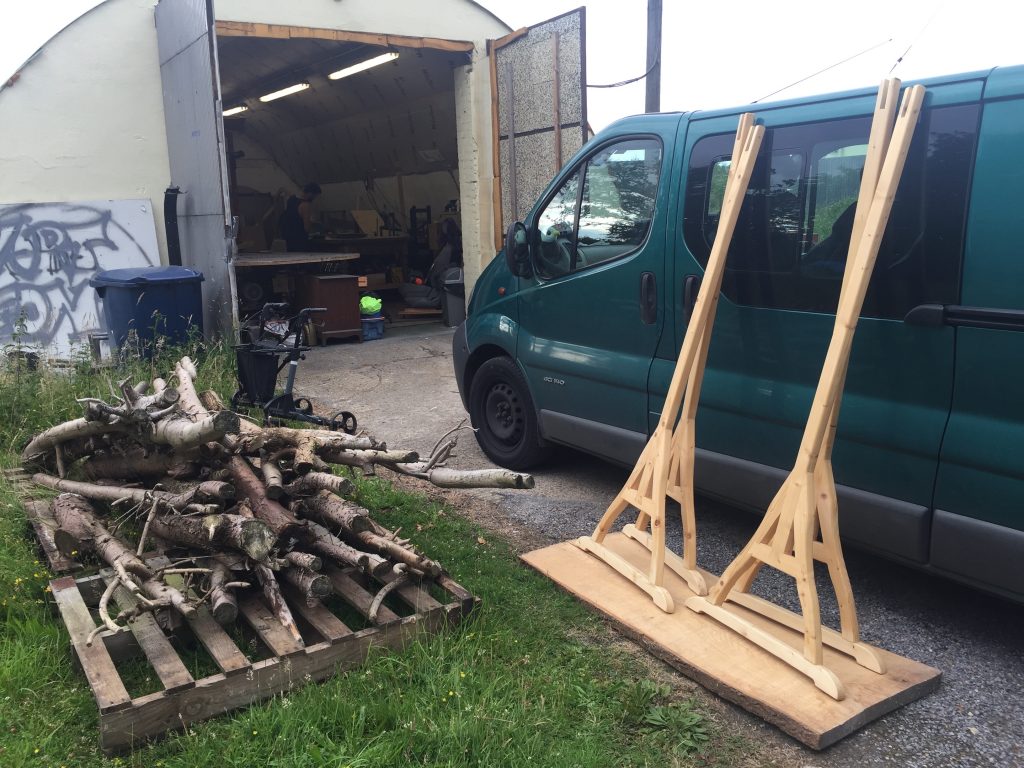 My Stands are Tall so I can use whilst sitting on a chair or high stool. its what works for me and i am absolutely chuffed with the results!
As Asha's big debut is in September at the Chilterns MS Centre Fundraiser Sound Baths to be offered by TheSoundSanctum, it is only fitting he should shine his best and Michal knows I find it physically difficult to move and polish so he did this for me, for which I am so very grateful ??.

ASHA to Stand Firm & Shine