TheSoundSanctum.com is coming to the Chilterns MS Centre on 7th September 2019, to raise £££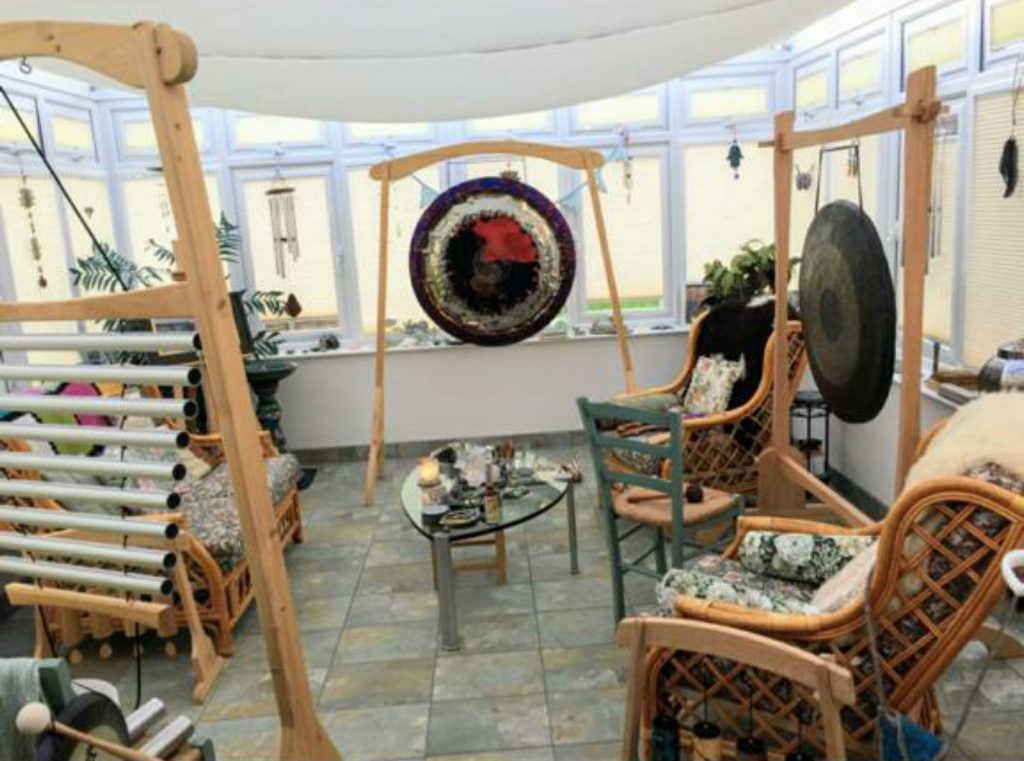 WHERE: The Chilterns MS Centre, Oakwood Close, Wendover, HP22 5LX, Bucks
TELEPHONE: 01296-696133
WHEN: Saturday 7th September 2019
THREE SOUND BATH SESSIONS to choose from:
Session A @ 10.00 – 11.30 am
Session B @ 1.00 – 2.30 pm
Session C @ 4.00 – 5.30 pm
The Sound Bath Sessions will be up to 90 minutes with a selection of various instruments to intuitively choose from such as Gongs, Chimes, Tongue Drum, Native Flute, Angelic Harp, Quarzophone, Shamanic Drum, Shruti, Rain Tower & Koshi.
SESSIONS WILL START ON TIME & there will be no entry once a Session has commenced.
There are 20 places for people lying on their own Yoga Mats and up to 5 places for Wheelchairs in adjacent connected Open Annex space. State which session you want to book and if using a wheelchair.
DONATION TO THE CHILTERNS MS CENTRE £25 per person is payable upon Booking.
ALL DONATIONS PAID GO DIRECTLY to the Centre to be used for Treatment Sessions for Members.
BRING: For your own comfort please bring your own Yoga Mat, Blanket and Pillow & Water.
REFRESHMENTS: Pop in 45-60 mins before your session starts so you can have a Cuppa and Snack.
BOOKING & non refundable DONATION PAYMENT to be made using The Chiltern MS Centre's own Website where this Event will be advertised July and August up to the day before the Event Date.
Chiltern MS Centre Sound Baths