7th September 2019
The atmosphere was positively buzzing at the Chilterns MS Centre on the day of The Sound Baths Fundraiser! Volunteers busy with setting up the Cafe for the day with delectable foods and healthy options of fruit and juices, smoothies, quiches, cakes vegan, gluten free and regular. Volunteers setting up easy sign in desk and preparing name tags for everyone attending as well as volunteers. The car park was heaving and the whole place was a hive of activity and excited anticipation.
The afternoon before, my array of instruments had been packed into vehicles by yet more gracious volunteers and the Centre Staff had cleared the upstairs gym where several of us carefully unpacked and put together the Gong Stands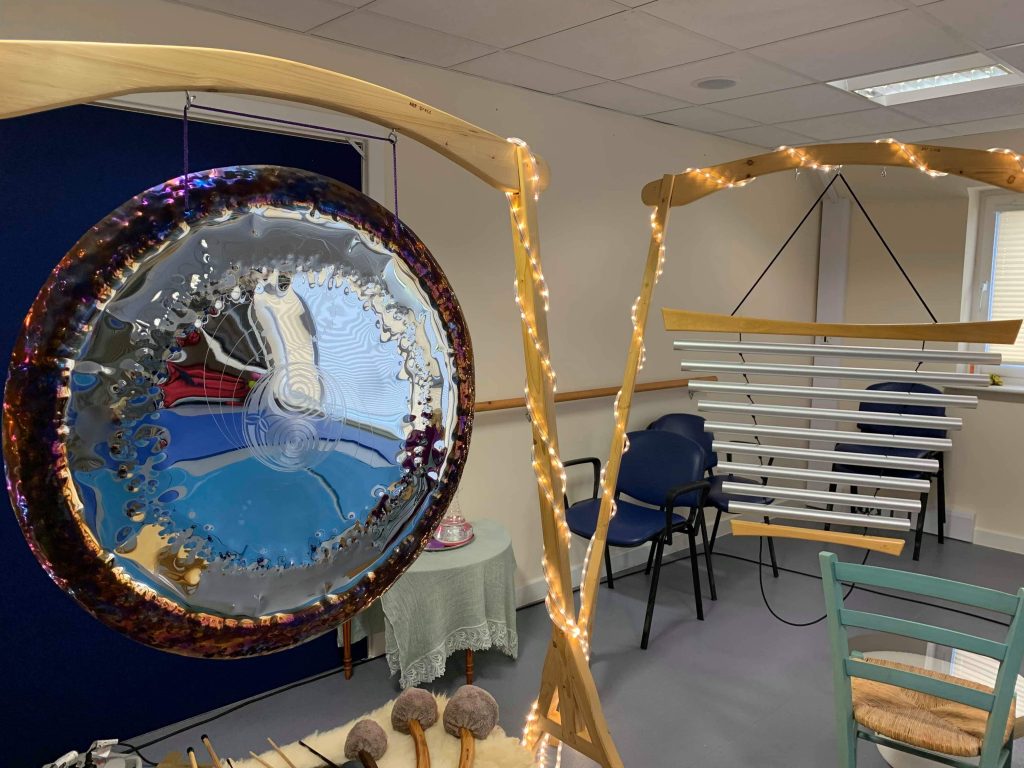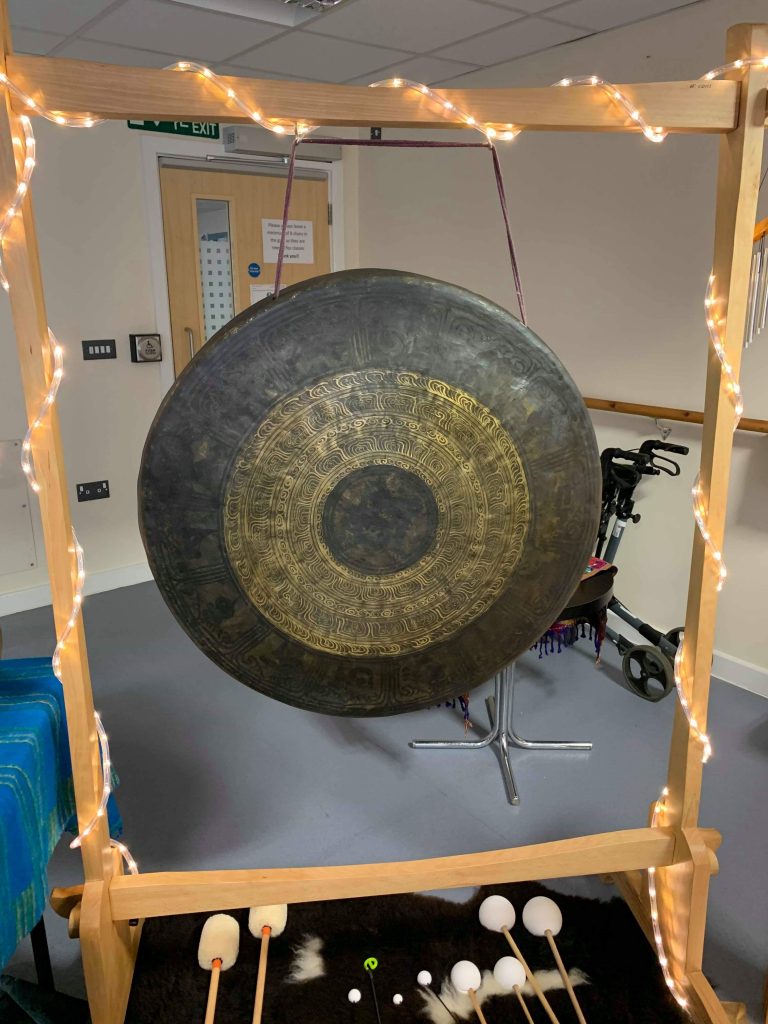 We were ready at all stations to open the doors at 9 am so people could park, come in for refreshment and to freshen up before the first 90 minute Gong Bath starting at 10 am.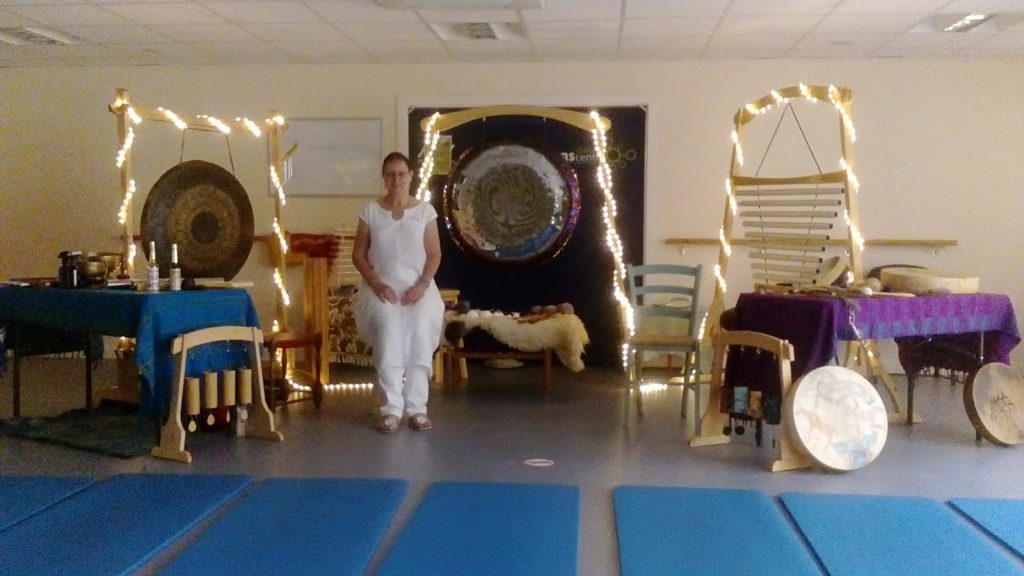 19 people attended the first session at 10 am, 20 people the 1 pm and 20people the 4 pm session. there were two no shows. The atmosphere was electric, expectant but all within a reverend quiet, where everyone was upon his/her mat or chair, within their own sacred space.
Each session was slightly different depending on the collective energy within the space. I could see the bliss and relaxation upon some people's faces and see others relaxed fully accepting the vibrational sound within every cell of their being as their breathing slowed and they entered into Theta.
Each session ended with some minutes of silence in order for everyone to accept the translation of those vibrations within themselves and to slowly and unhurriedly come back into their thoughts and space.
I offered each participant to spray Agua di Florida or Palo Santo to briskly rub between the palms of their hands then breathe in as each cleansed their own Aura. This helped them transition back into the Space.
Funds raised from Tickets sold (Pre-booked and cash on the day) £1500, Cafe £150 on the day and an additional £230 to date (=£1880 to date) leaving us £120 still to raise to reach my original goal of £2000 total for the Event.
Three quarters of people attending had never had a Sound Bath experience. The overwhelming response was one of peace and positivity where participants felt safe and nurtured. It was such an honour for me to bring this experience to the Centre for the first time; one I have been asked to repeat next year God willing.
People continued to approach me the whole week after the Event telling me their stories of how they had slept well the night of their first Sound Bath experience and some told me how certain issues had been resolved for them like blocked ear or tinnitus issues, stresses, pain, comfort in grief, memories of long ago friends and family, feelings of freedom and peace and so on. People seemed to agree that experiencing live is totally different to a recording and that they felt the shift after their session.
I continue to be grateful and feel humbled by what people have shared with me. It has been a true honour.
TheSoundSanctum
On The Home Stretch £2000 Goal