Last Year I was invited to co-host Wild Words & Wisdom with Kate Walton at The Fishery Wharf Cafe in Boxmoor. It was a joyous occasion well attended by some beautiful women each with unique Soul Paths who came together in order to celebrate The Solstice.
We celebrated The Sun at its fullest and sought the Light within us which opened our Souls to The Pure, Full, Consciousness and Beauty of Life. We celebrated our True Resonance with The Light and with the Vibration of The Sounds of Summer to Embrace Midsummer and the Summer Solstice.
It was my honour to Share this Magical Time and Vibration of Light with Sound.
In Gratitude and Light
TheSoundSanctum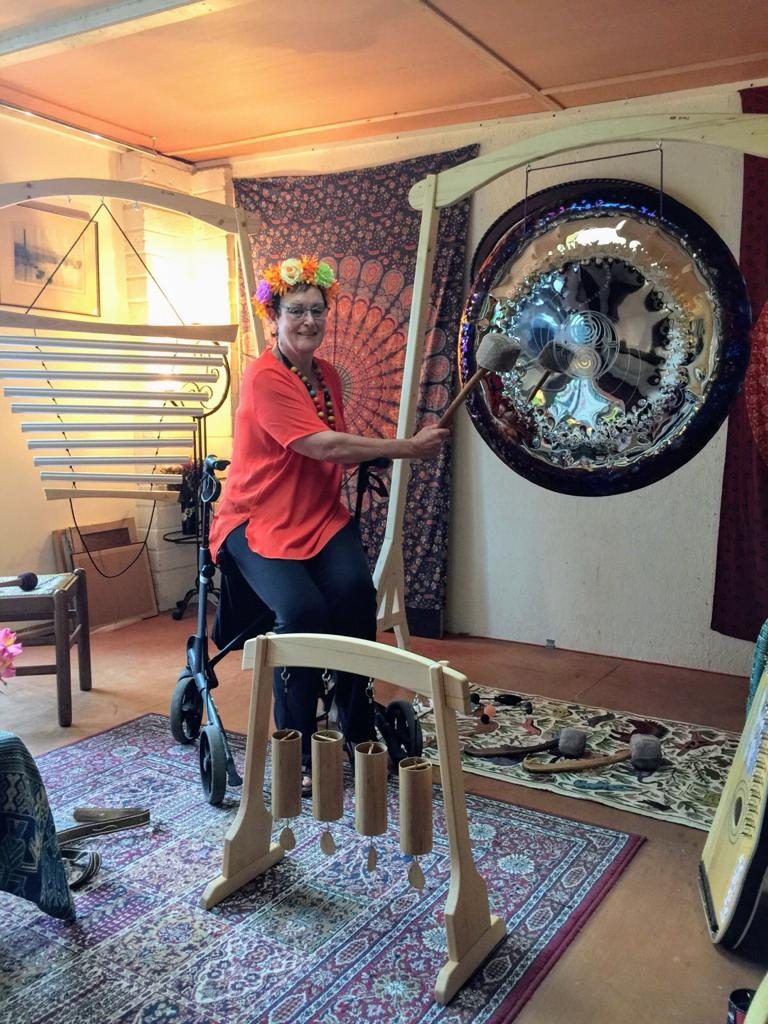 What People Are Saying:
"I loved the Sound Bath you gave us at Wild Women that time and I found it magical. It touched my Soul and I really connected with the Angels that night. I have found that I can hear the Angels sing, but when a Sound Bath is involved I really connect with the Heavenly Choir.????Thank you for opening the door for me. I will definitely spread the word and would love to talk about one to one sessions?❤️?M.S."

Summer Solstice – The Sounds of Summer