2nd October 2016
IWC, International Women of Chilterns Sari Day with Mahuya! She chose the Yellow Kashmiri Sari for me to wear. She chose according to her intuition for each of us that day. Photo of ladies from that day.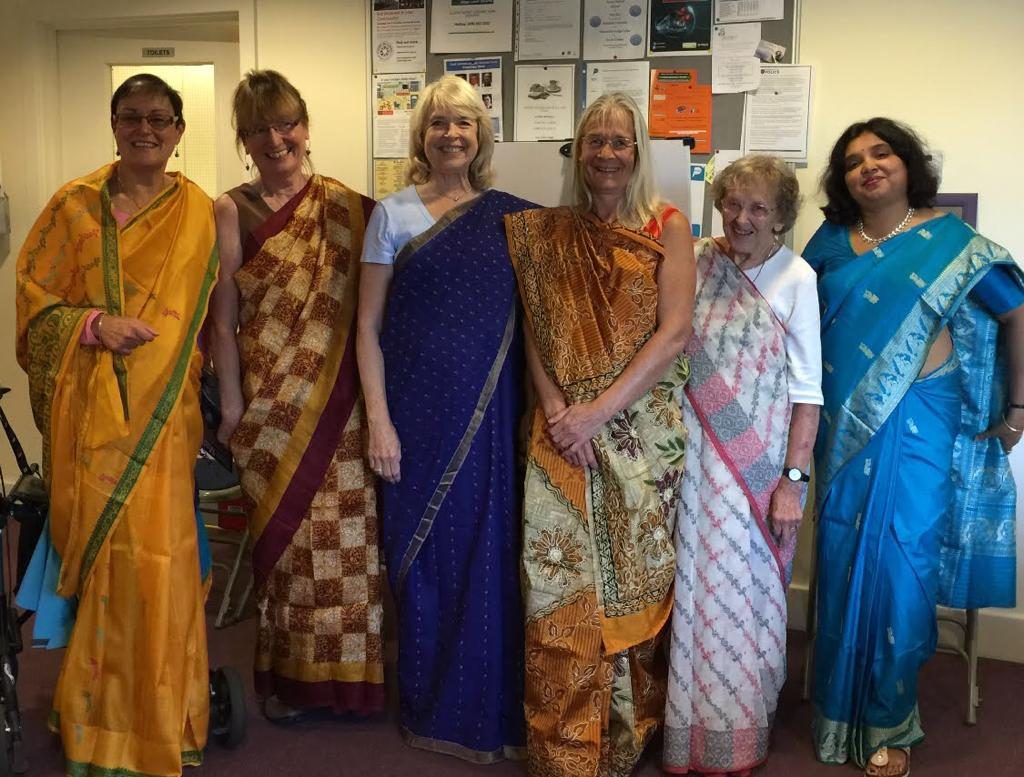 Fast forward to 29th July 2018
I messaged Mahuya to ask about where I could buy silk for my Gong and Heart Bowl: She offered me her 22 year old Sari without any hesitation on the spot!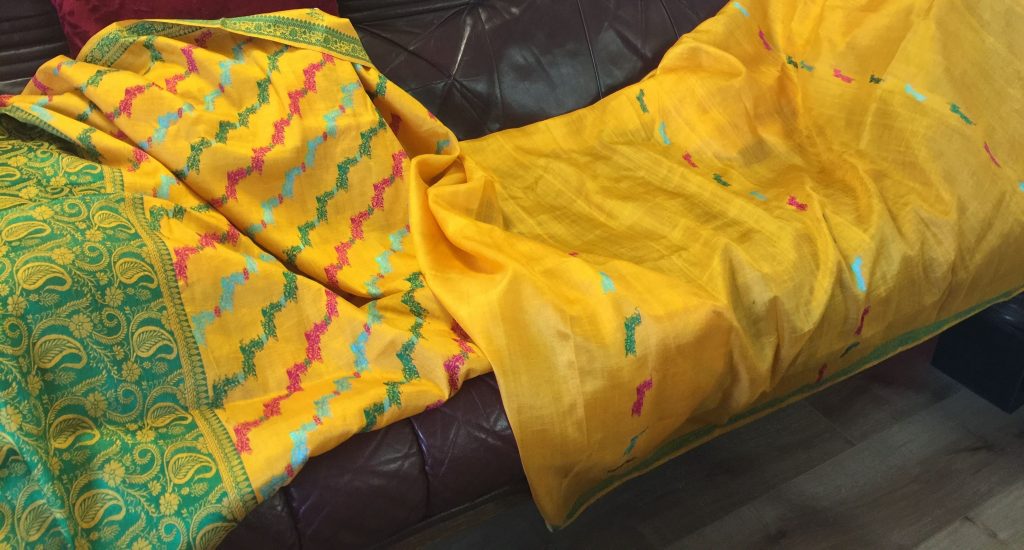 Mahuya comes to me and we cut the Sari in half; the more ornate heavier half to drape ASHA the Gong and the other less ornate, feather light, half of the Sari to wrap around YEWEN GREAT HEART inside his padded case in order to preserve his CHI.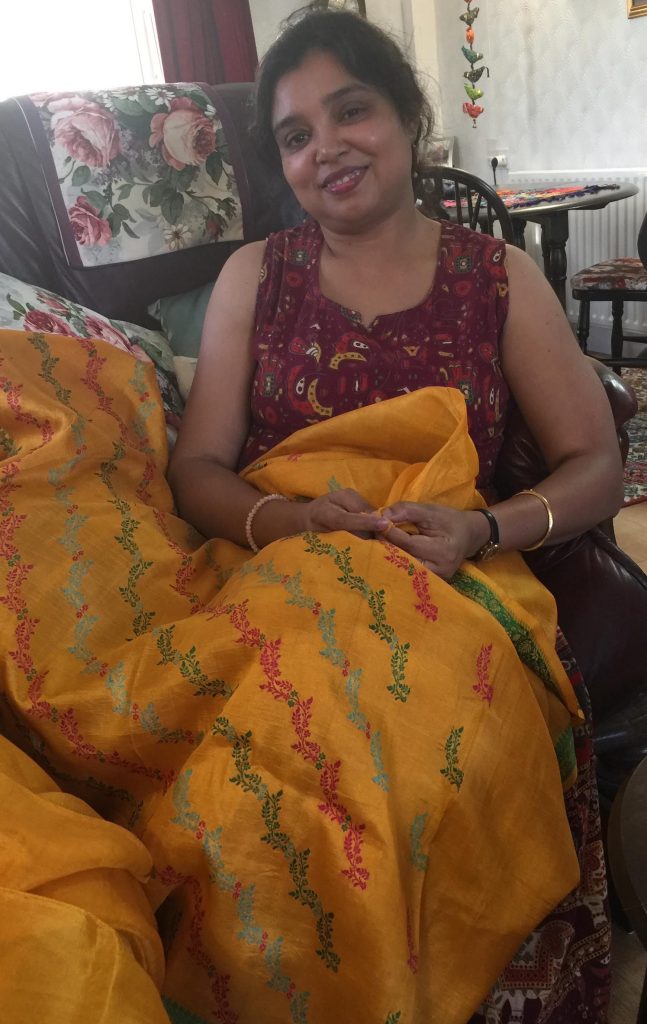 Mahuya hemmed the two halves of the Sari, then I remembered having worn a similar Sari to the one she was working on. To our amazement upon looking back over photos from 2016 there I stood draped in this exact Sari on that special Sari Day at our women's group! (see below)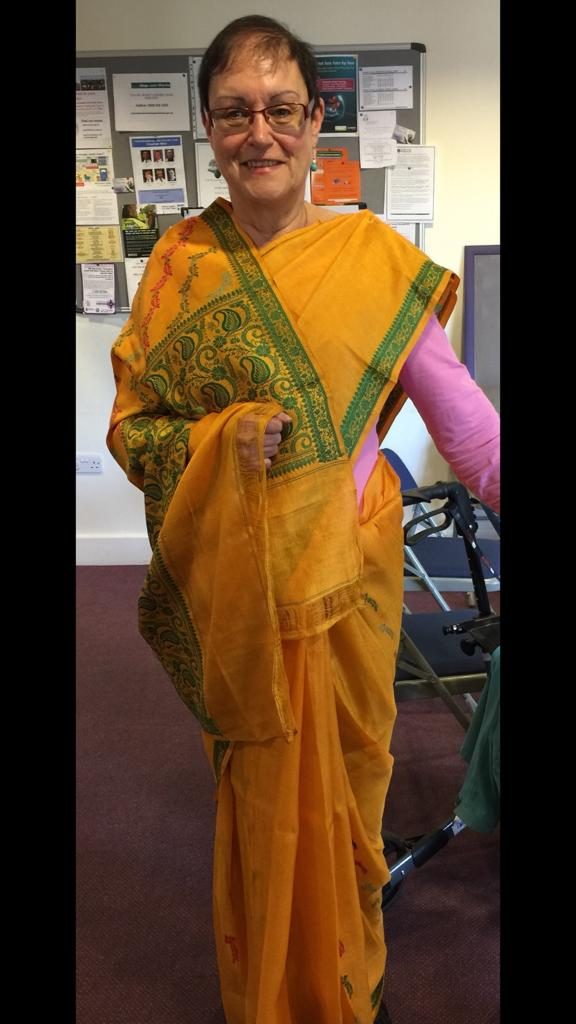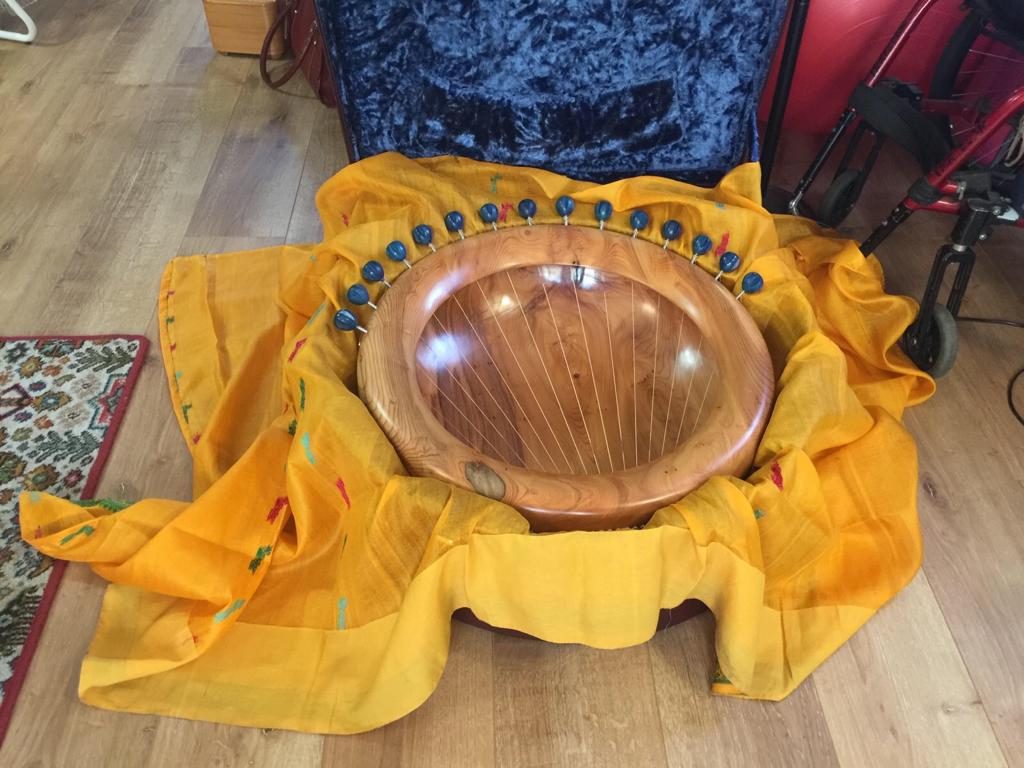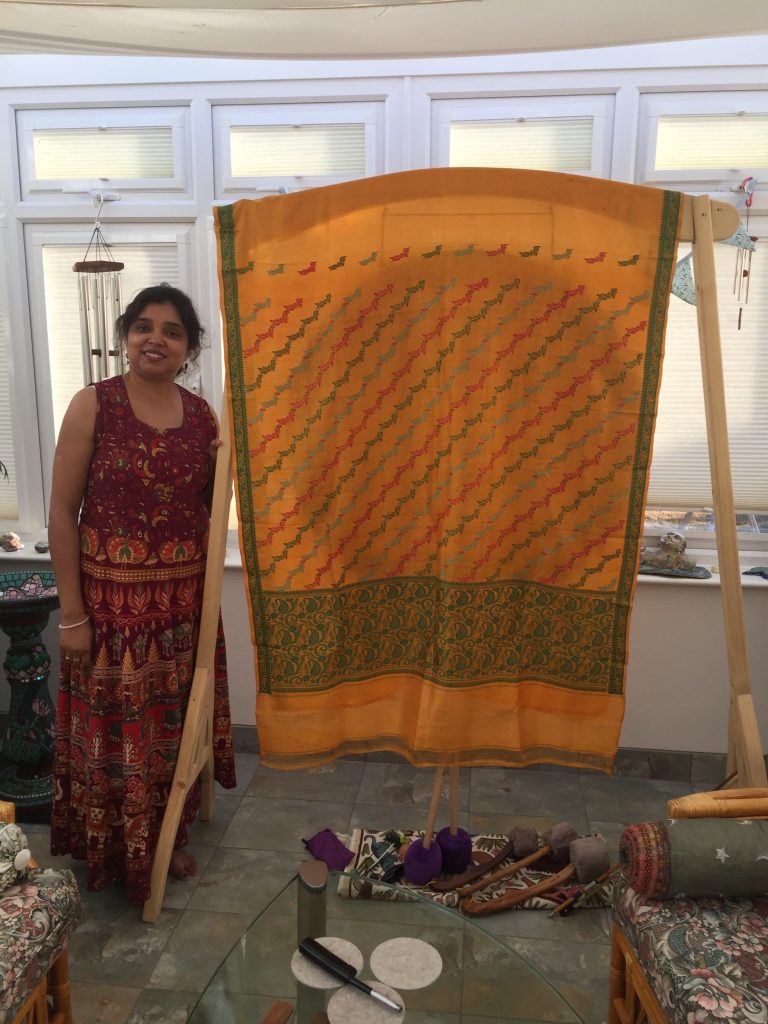 The Universe had already chosen this Kashmiri Yellow Sari to be the one to protect both precious instruments even before they chose me to become their custodian! Just like YEWEN The Heart Bowl chose his home with me and ASHA The Art Gong and Mahuya to be my precious friend; the Yellow Sari allowed herself to be cut into two, knowing her job was to protect the Grounding and Spiritual aspects of the instruments put into her care.

Bless you Mahuya ?, Sister and Friend, for this most precious of Gifts.
The SoundSanctum

5th August 2018
Post Script from TOBIAS Kaye (through whom Yewen came to me)
"We thought you'd like to see someone else in their Yellow Chi-Protector …. to add to the lovely richness of your story"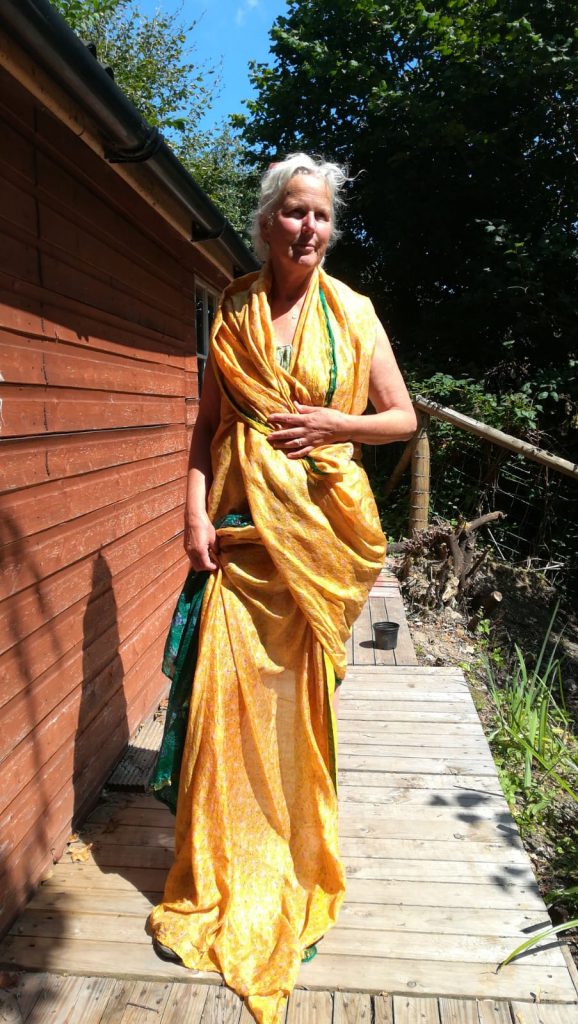 The Story of The Yellow Kashmiri Sari